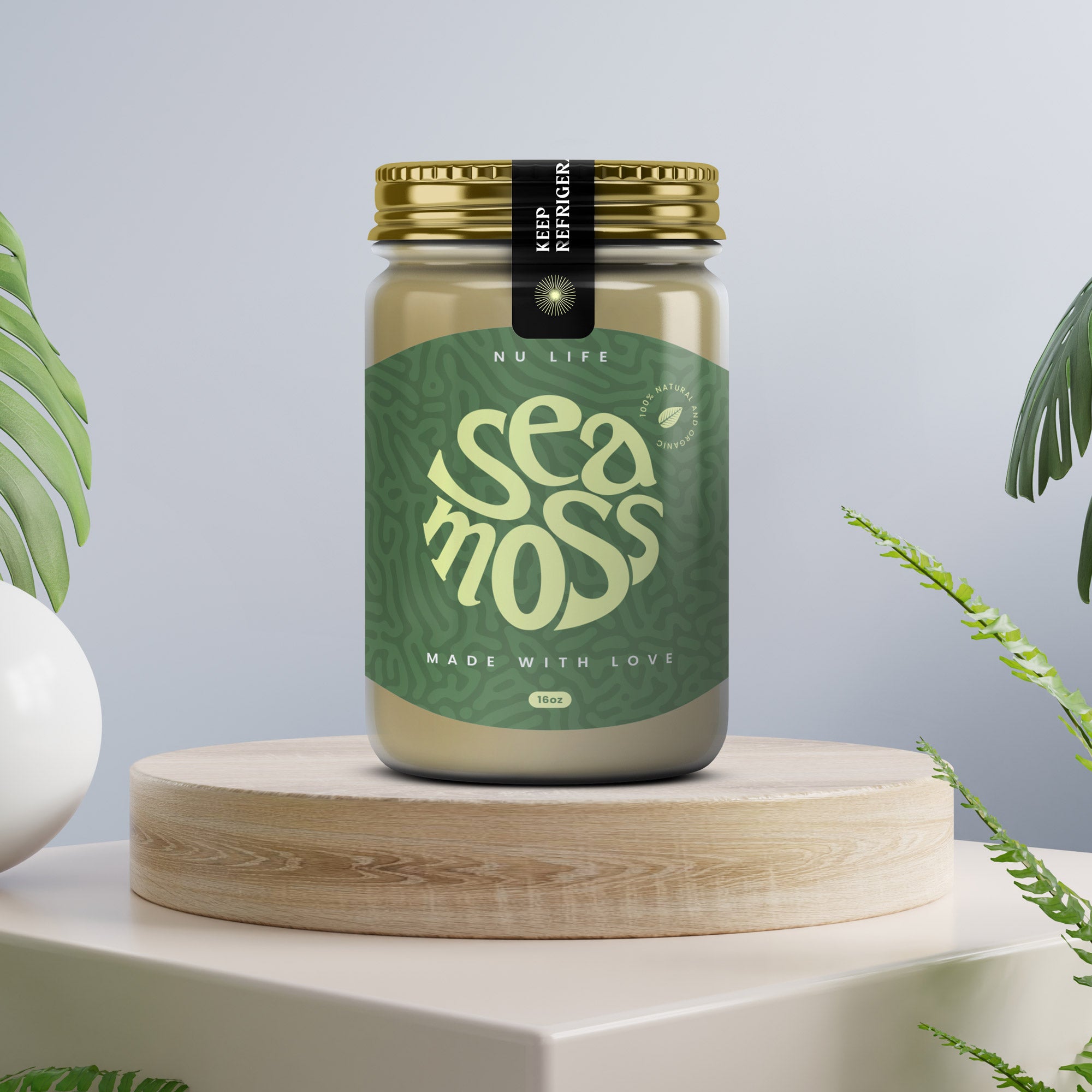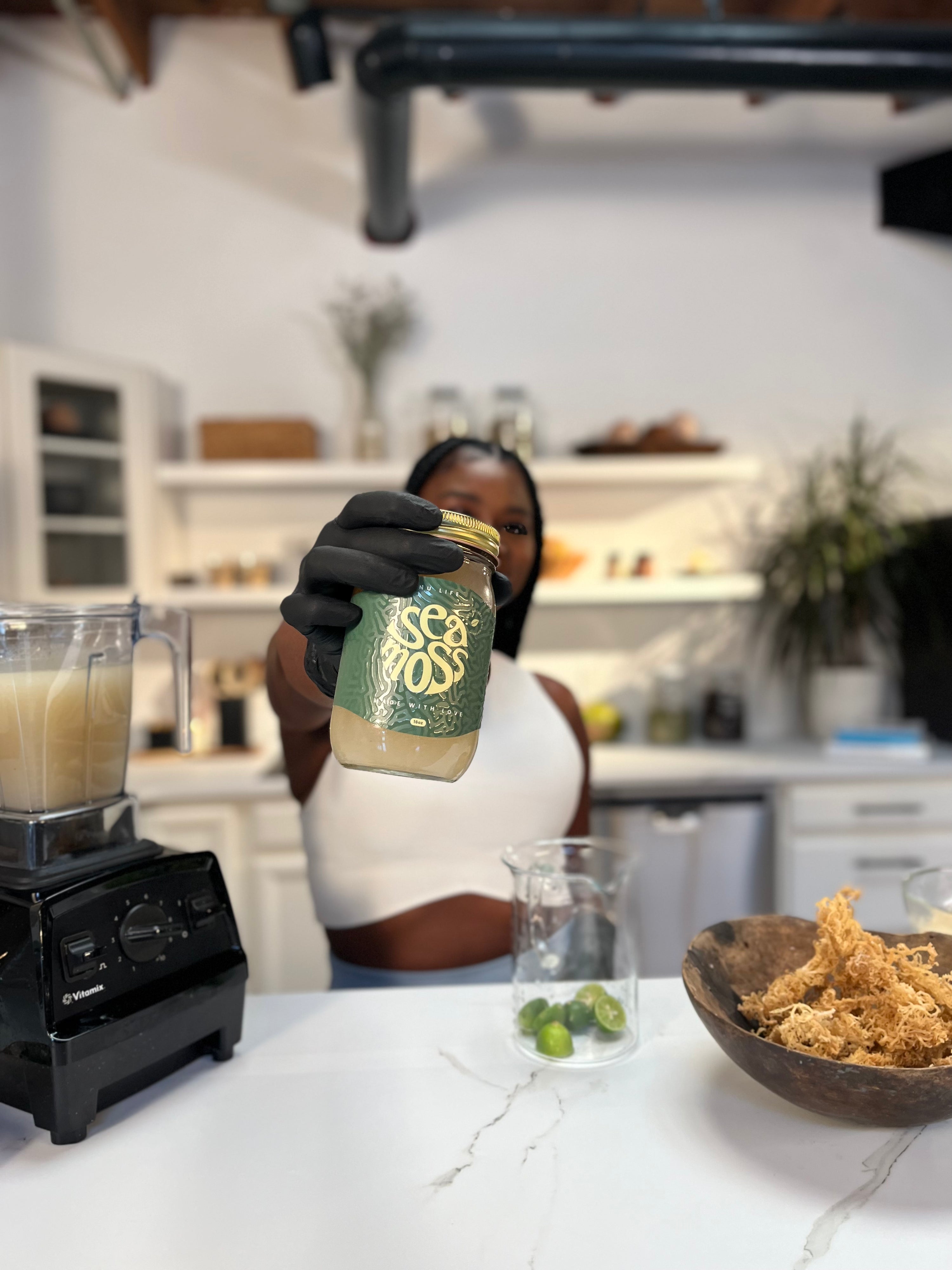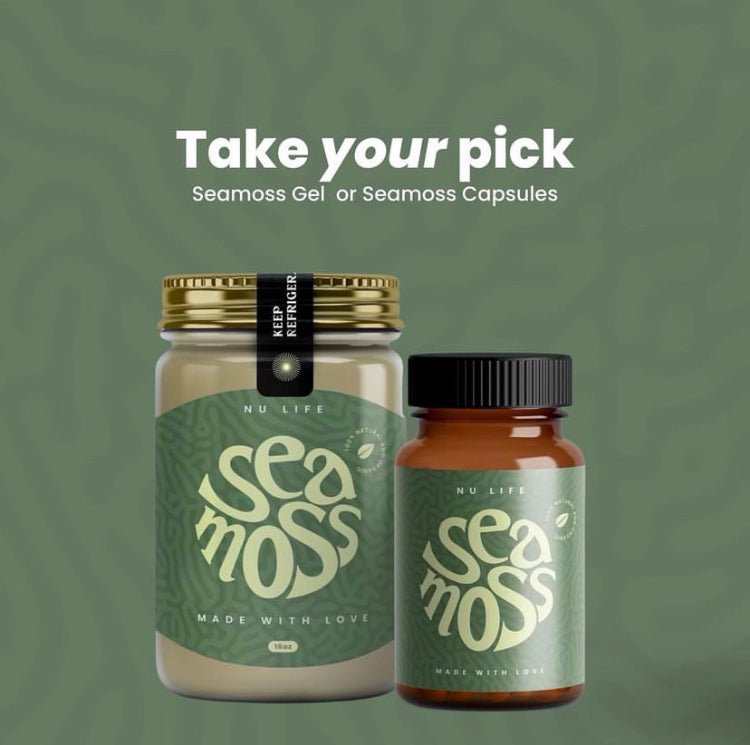 What is Seamoss?
Seamoss is an algae 

Considered to be a superfood.
Loaded with tons of nutrients and minerals
Our seamoss is harvested from the Caribbean sea of Jamaica. Our divers intentionally harvest our wildcrafted seamoss from unpolluted waters, Its then sun dried  Before being delivered to our family owned brand. Where we process it with love to create your Seamoss Gel or Capsules. Our Gel is Tasteless... Unless you have selected our Pineapple or Berry blend.
How to consume 
Take one tablespoon daily in a smoothie, Hot tea or straight from the jar!
Product Benefits 
Being a Superfood it's packed with many benefits, 
-Aiding in digestion
-Improving circulation & thyroid function 
-Removing toxins, waste and excessive mucus from your cells.
-Enhance your skin hair and nails 
-Balance your hormones 
-Increase energy levels and mood.
-Enhance Stamina and focus 
-Reduce Inflammation
-Detoxify the cells
-Regenerate the cells 
Drink as close to a Gallon of Water throughout the day for maximum results.
Who is this product for ?



Seamoss is good for your entire family. If you are looking to improving any specific aliment or simply looking to maintain your health seamoss is highly suggested From Infants to the Elderly.
Ask your Dr. before consumption if you are sensitive to Iodine.
If you are experiencing the following issues , Using this product could provide you relief.
-Low energy 
-Nutrient deficiencies
-Coughing or congestion 
-Excessive mucus secretion
-Fatigue & Irritability 
-Joint pain 
-Inflammation 
-Constipation 
-Lack focus 
-Moodiness
-Depression
-Anxiety 
-High Blood Pressure
-High Cholesterol
-Digestive issues
-Blood sugar issues 
-Reproductive Issues 


Ingredients 

 Wildcrafted Irish Moss, Lemon spring water
Directions

 

 

Refrigerate or Freeze immediately upon receipt.
PERISHABLE. Can last up to 4 weeks in the Refrigerator